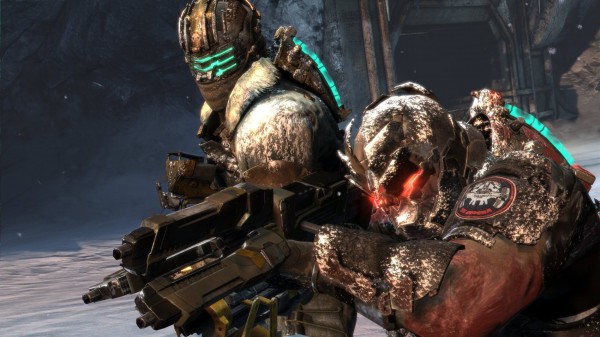 Just days before the release of Dead Space 3, fans of the franchise have been whipped into an utter frenzy. EA revealed that the demo for Dead Space 3 garnered 2 million downloads which is a record for the franchise. Not only that but fans on forums and social media can't stop talking about Dead Space 3 with the topic dominating discussions according to reports from EA themselves.
On twitter EA cites over 100,000 mentions of 'Dead Space' and they saw 90,000 likes on the games facebook page bringing the Dead Space community to over 1.4 million. Apparently more than 30 critics have already placed the game on their Best of 2013 lists before it has even released.
Are you going crazy for Dead Space 3? Let us know in the comments section below.