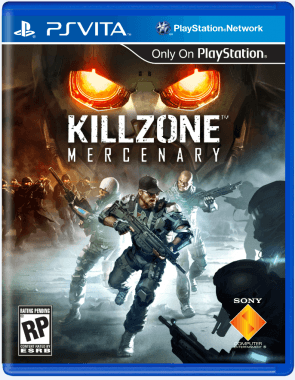 It seems that Killzone and Guerrilla Games have courageously decided to take on gaming giant Rockstar in their recent cover and release date reveal of Killzone Mercenary. Officially given the release date of September 17th (the exact date of GTA V's much anticipated launch) this latest Killzone title is looking to show gamers that an excellent FPS on the PS Vita is possible. As they revealed this after GTA V just revealed their release date, KillzoneDotCom's Twitter page posted on Rockstar's own feed with the following amusing remark:
@RockstarGames come at me bro
A direct challenge to Rockstar it seems. While Killzone Mercenary would have to do unbelievably ridiculously well to ever even hope to outsell GTA V, the statement in itself is a good marketing ploy. No doubt many will check out the game based solely on the remark and may even become interested in the full game itself which actually looks quite good.
Killzone Mercenary is coming to the PS Vita on September 17th for North America and on the 18th for Europe. Check out the trailer for the game here.