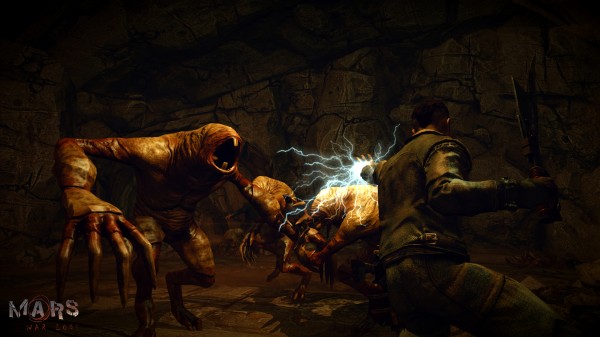 After its first announcement Mars War Logs has only had a few screenshots and a trailer to show off what the planet of Mars will offer Roy Temperance in terms of adversity on his adventure.  Players will however have a much better idea how Roy will be overcoming these adversities with the release of the Combat Trailer.
Showing off a few of Roy's moves and the experience tree players will be having to make choices on.  The tree itself is composed of three basic styles from pure Combat, Technomant, and Renegade.  Depending on how players build their skills will decide what abilities Roy will able to utilize.  In addition to the combat, the trailer also shows off a bit of the options players will be pick from in terms of armor, as Roy has a few different clothing slots for him to use different types of armor.
Players can watch the Combat Trailer embedded below.  Mars War Logs will be releasing on XBLA, PSN, and PC in Spring of 2013.