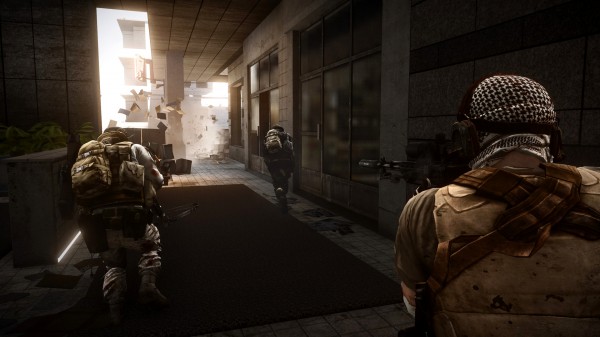 Are you looking for the perfect opportunity to get into EA's current best shooter? Do all of your friends have the superior Battlefield 3 while you're stuck slogging it like a noob in Call of Duty? Then you're definitely someone who will want to take advantage of EA's current sale over their Origin service.
Players are now able to purchase the amazing Battlefield 3 for PC over EA's own Origin distribution service for a reduced price. To quote EA's own press release:
Today Origin is having a HUGE Battlefield 3™ sale! Battlefield 3™ has been reduced to $9.99, Battlefield 3™ Premium has been reduced to $29.99 and Battlefield 3™ Premium Edition has been reduced to only $39.99, all including GST (AUD pricing). Hurry, the sale ends 27th February, 11.59pm AEST!
As you can see, this sale is for a very limited time. It ends on the 27th of February, just before the clock hits midnight. You do not have the time to decide with this sale, move in and move in quick.
Be sure to check out our review of Battlefield 3 for the PC and Console.