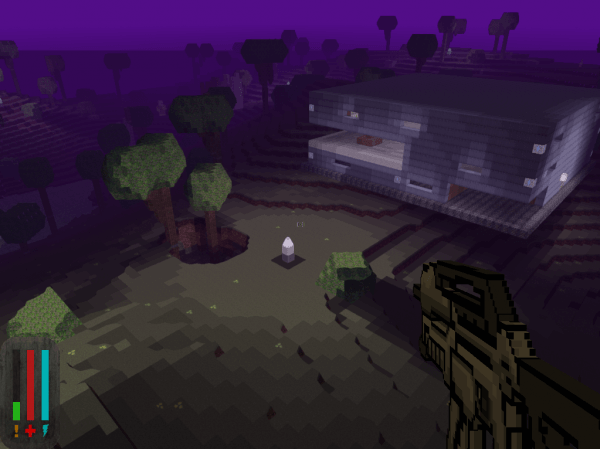 phr00t's one man block based FPS RPG 3079 went on sale at IndieGameStand today. The game is available as a DRM free download to all buyers and a Desura key for all buyers who pay more than $1.00. 10% of the proceeds goes to benefit Child's Play Charity.
3079 is a randomly generated FPS/RPG that features open world game play. The game supports multiplayer, a full scripted quest line along with procedurally generated quests. Players will progress with a deep skill and level up system. Many players has described 3079 as a Minecraft meets Fallout mashup. The game requires Java to play.
Purchase your copy of 3079 here. Find out more about 3079 at the official site here.