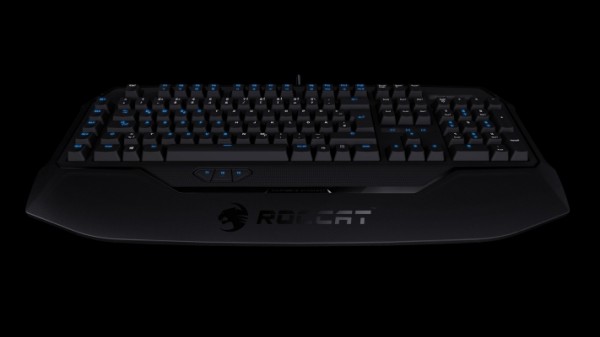 Roccat announced three new keyboards today. The Roccat Ryos series is their entrance into the emerging mechanical keyboard market.
The Roccat Ryos MK is the low end keyboard and features the Easy-Shift[+] key and eight macro keys  in a smudge proof glossy frame. The keyboard is driven by a 32bit ARM Cortex processor that carries 2mb of flash memory for profiles. Check out the Roccat Ryos MK here. Next the Roccat Ryos Mk Glow which adds blue led lighting. Check out the Roccat Ryos MK Glow here. Roccat is not specifiying exactly which type of Cherry MX key switch is being used for these two keyboards.
Finally, the Roccat Ryos MK Pro is the top of the line keyboard that adds per key LED lighting to ensure each key is the brightest possible lighting, two 32-bit ARM Cortex processors, an audio in/out and two USB 2.0ports. These keyboards come your choice of four Cherry MX key switches, blue, black, brown, and red. Check out the Roccat Ryos MK Pro here.