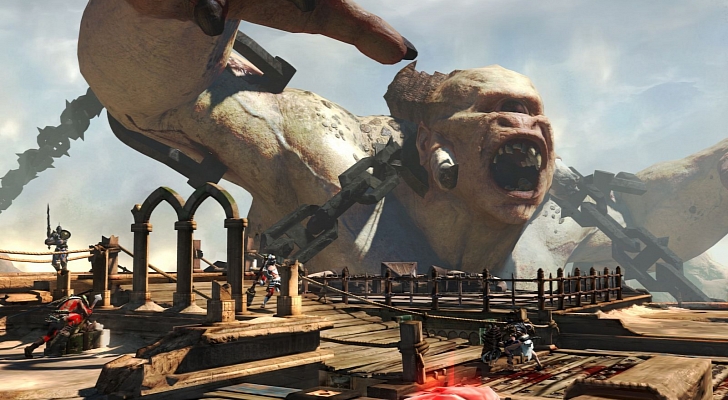 PS Plus members will finally get their hands on the God of War: Ascension multiplayer beta starting today.
The beta has been available to some lucky individuals and media via private invitations and registrations/comps, but this is the first opportunity for the general public to get their hands-on time. We were one of those aforementioned sites that received the chance to try it out, and our hands-on impressions can be found here.
Check it out if you'd like an idea of what to expect. We would like to make a correction as we did not exactly consider the beta, prior to PS Plus member availability, to be public and accordingly assumed "Locked for Public Beta" meant being able to align with Hades and Poseidon from January 8th onward. However, it meant that they are going to be locked throughout the entirety of the beta period (unless something changes).
Also, for a full feature list, FAQ and other information on the beta, visit the official God of War: Ascension multiplayer beta website. Join the 'Rise of the Warrior' while you're there. It's a social, interactive graphic novel experience that gives insight into your chosen character's background going into the vicious Trojan/Spartans battles. Have some gruesome fun!