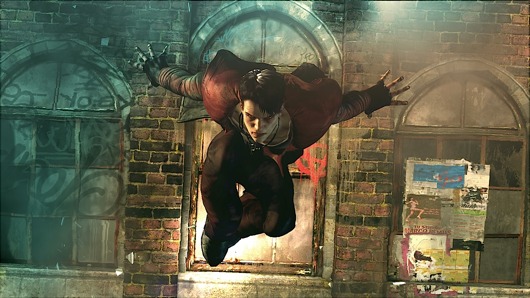 If you live in San Mateo, CA and you're dying to get your hands on DmC then you're in luck! Capcom will be holding an exclusive hands-on session for Devil May Cry (DmC) on Wednesday, January 9th between 6PM and 9PM PST.  You'll be able to hang out with the awesome Capcom staff at the Capcom office lobby and play an exclusive demo with some levels/areas that have not been shown to the public yet.
Capcom will be giving away prizes plus feeding you pizza while your having the time of your lives playing DmC, how awesome is that! Now as DmC is rated M for Mature, you'll need to be over the age of 17 to attend, or if you are allowed to come and your not over the age of 17 you'll have to bring your parents or a legal guardian along.  Space is also very limited you to register you'll have to RSVP over on the Capcom-Unity page here.
If you do end up attending let us know if you enjoyed the event.  Also, stay tune we'll be running a DmC giveaway that will be going live in the next few days on site, so make sure you check back soon for a chance to win a copy of the game plus a T-Shirt.