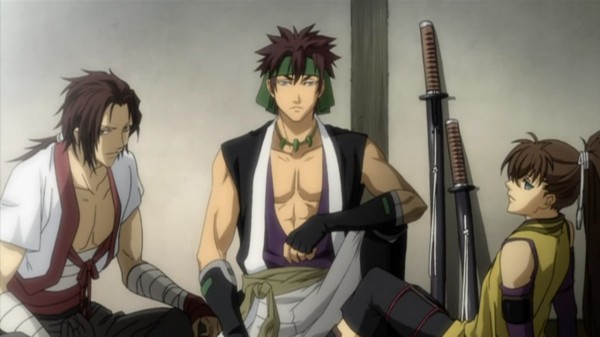 The Samurai Action-Adventure series, Hakuoki, has been licensed by Hanabee here in Australia. Hanabee have shared with us a bunch of details about this upcoming release of theirs.
For those of you that haven't heard, Hakuoki is based on a game on the Playstation and Nintendo platforms with the same name. The story follows the Shinsengumi, a special police-force that recruits the main character, Chizuru Yukimura. However it seems like the Shinsengumi have some secrets that will come to light throughout the series.
The release will be in DVD format and will be releasing with both an English and Japanese audio track. At the moment Hakuoki has been announced to be releasing with clean opening and closing animations only at this point.
Hakuoki is animated by Studio DEEN and looks like it'll be an awesome series. It comes out in March. Be sure to check out the official site for more info.