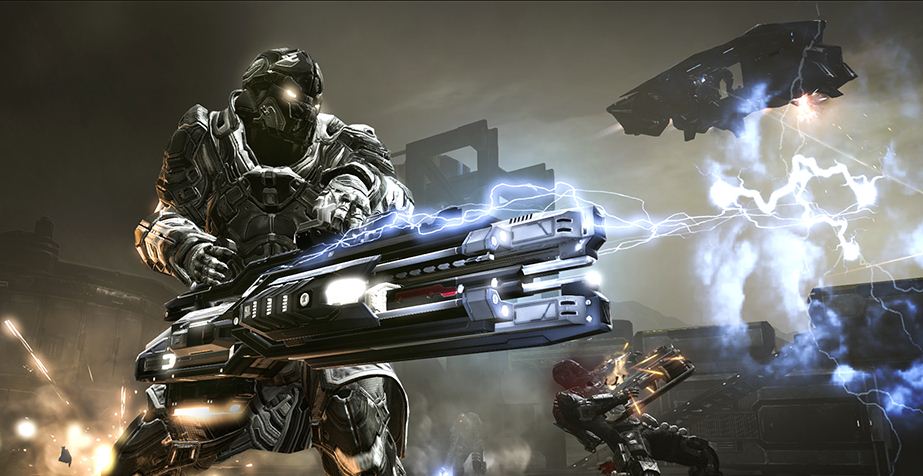 Today is a big day for CCP Games, as today – the free to download and play DUST 514 has entered Open Beta for the Playstation 3. For those unfamiliar, DUST 514 was recently connected with EVE online, allowing PC players and console owners to come together in the massive universe that is New Eden. Yes, this means that a space combat simulator and a first person shooter have become one, and things look to be just heating up for the new IP.
Now that DUST 514 has entered open beta, mercenaries will begin to shape their careers in earnest as there are no further character resets planned and every shot, every battle and every contract counts. Going forward, all skill upgrades, weapon choices, dropsuit selections and vehicle fittings will shape the fighting strategies and the battles of all mercenaries in DUST 514.

The DUST 514 Open Beta is the next step towards CCP's long-term vision for the EVE Universe. In the upcoming weeks, and for years to come, CCP will continually improve upon the overall DUST 514 experience, adding features, content, as well as deeper integration between the two games.
If you haven't already, go out and download DUST 514 on the Playstation 3 and get into the action, as this will be one massive experience that is sure to only grow over time.