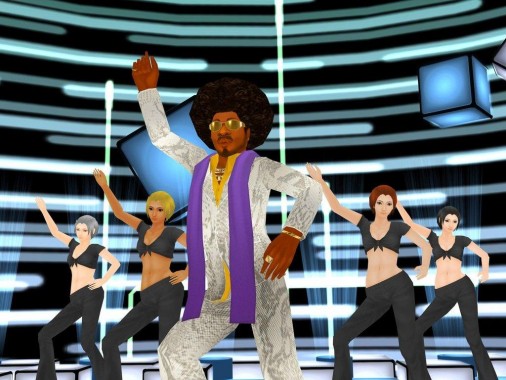 We all know that DanceDanceRevolution can get you in shape if played enough, and that is the very reason that families have swamped to the dance genre in recent years, making successes out of Just Dance and Dance Central. DanceDanceRevolution started it all though, and Konami has now announced DanceDanceRevolution Classroom Edition, which will be used to battle childhood obesity in schools.
DDR Classroom Edition is an interactive video game, also known as an "exergame," that combines physical activity with energetic music and visuals. The game and associated hardware technology, which was developed by Performance Designed Products, enables up to 48 students to participate simultaneously, using wireless mat controllers that feature a smart card reader that tracks each student's individual progress. While students move to the beat, teachers receive vital information about their students' health including, steps, body mass index (BMI) and caloric burn rate.
KONAMI and UnitedHealthcare launched the game at three schools located in Longwood, Fla.; Gainesville, Ga.; and Fresno, Texas. The participating schools, with assistance from KONAMI and UnitedHealthcare, will use the game to track its impact on students' health, well-being and exercise habits.
The program builds on UnitedHealthcare's deep expertise in developing practical solutions to control childhood obesity, including collaborations with school systems nationwide. This latest collaboration will also be incorporated into 'Activate for Kids,' a school wellness initiative operated by UnitedHealthcare and United Health Foundation in partnership with school systems throughout Florida, Georgia and Texas.
This is certainly better than any physical education class that might turn away some kids from physical activity, and looks to be yet another way video games can be useful in the outside world. Just think, instead of dessert with lunches, kids can be treated to rounds of DDR with all of the trimmings to burn some weight and have some fun in the process. CES attendees who visit the UnitedHealthcare booth [25515] can try the game out at CES this year, and look for the game to of course hit other schools as the program grows.