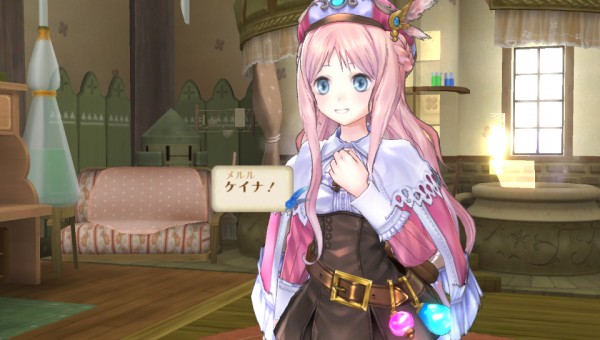 Today some of the first screenshots for Atelier Meruru Plus: The Apprentice of Arland were revealed and alongside these first screenshots were a number of details courtesy of Famitsu's online preview. Similar to Atelier Totori Plus, Meruru Plus will feature additional costumes for Meruru to wear, including a Totori and Rorona outfit and multiple costumes that bring out Meruru's charms.
Alongside this there will be new events that were not available in the PlayStation 3 version of the game, a number of new bosses to fight against, bonus costumes and enhanced weapons for Totori if you have a save file for Atelier Totori Plus on your Vita and of course, all of the downloadable content released for the PS3 version of the game will be instantly available for Atelier Meruru Plus, including the "Makina Domain" area and the extra party members Hanna, Rufus and Pamela.
The screenshots can be seen below and if you want to see this title head overseas, you should probably let Tecmo Koei know since it appears they will be taking control of the Atelier franchise moving forward.