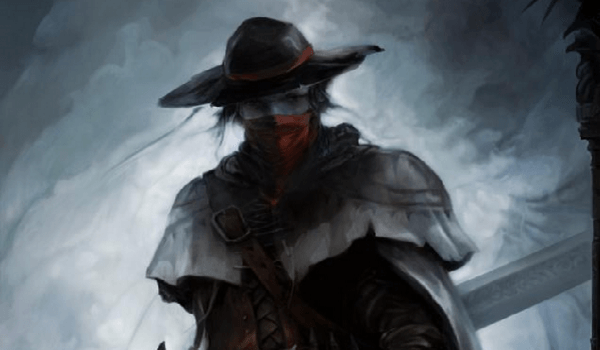 A brand new game by Neocore Games, The Incredible Adventures of Van Helsing revolves around the famous man himself as he makes his way through a dark and grim fantasy world (because where else) based vaguely on a 19th Century Europe. In this world magic, technology and mythology collide and Van Helsing must unite with the very monsters his father fought to stop in the hopes of besting some evil scientists! The features of said game include:
A memorable gothic-noir universe filled with monsters, magic, and weird science.
A refreshingly unique story, spiced up with wry humor, and snappy dialogue.
Fierce battles against supernatural foes with diverse skills and abilities.
Ability to customize your characters through a detailed level-up system where they decide which skills and abilities they'll need for the hunt.
Use special abilities and tailor the skills of a very remarkable follower.
Modify their skills on the spot with a unique power-up system.
Learn the secrets of mystical alchemy and forge powerful items.
Build and develop your hideout and place traps to defend it from waves of terrible monsters.
Gather the members of the Resistance and decorate the hunter's lair with valuable trophies.
Become the greatest monster slayer of all time while playing a cooperative multiplayer monster hunt up to four players.
Interestingly enough based on the Gameplay Trailer alone the game actually looks… really quite good. There seems to be lots of varied enemies and levels and even a somewhat creepy vibe that flows throughout. While in the trailer Van Helsing himself looks a bit flat, according to the developers this issue is a thing of the past. Apparently in the actual game players will be able to customise their character with different pieces of weapons, armour and clothing; with the base model of the trailer disappearing altogether in the face of a complete character re-design. The new character concept art, as well as several in-game screenshots can be found below.
Character alterations aside, The Incredible Adventures of Van Helsing looks to be a fun and interesting romp through a dark Europe and if they can nail the "wry humour and snappy dialogue" they just might have an awesome downloadable game on their hands. Only time will tell…
The Incredible Adventures of Van Helsing has a tentative release date for the first quarter of 2013, with the game itself being available on Xbox Live and PC upon launch.