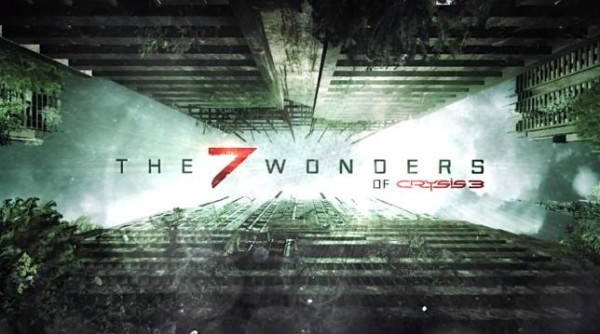 EA Teased the arrival the Crysis 3 web series, building up to the main game – and now the first episode has made it's debut. Titled "Hell of a Town", this first episode is action packed and is sure to make your mouth water as you await that Deb 2013 release date.
Here is a brief synopsis to fill you in on the events taking place:
Watch as Prophet returns to an imprisoned New York City, trapped within the confines of the CELL Corporation's Nanodome, in this all new video directed by Mr. Hughes. The Liberty Dome has transformed much of New York City into an urban rainforest, teaming with overgrown trees, dense swamplands, and raging rivers. The dangers of this new environment will demand advanced weapons & tactics – but the Nanosuit is more than up to the challenge of hunting down Prophet's enemies in Crysis 3….
Sound good? Well, watch the first episode down below for yourself and see how many new in-game features you can spot.