Meowth's Voice: So here's the deal. Jesse and James were able to bag Santa ALL because of me! After looking through his bag of goodies, I found an entire collection of TM's that can be taught to Pokemon.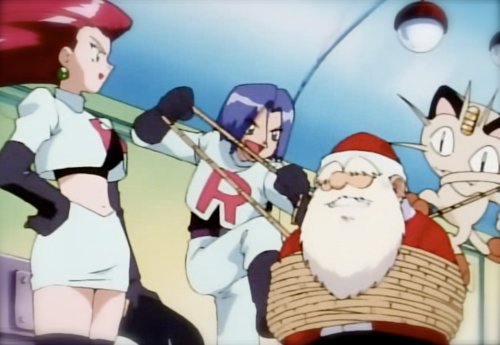 What I am willing to do – being just like Santy Claus – is to give one of these TM's to you for FREE. MEOWTH! THAT'S RIGHT! You might be wondering why I am doing this? Well, stop asking questions! The only catch is that you have to do something bad with the new move. Tell me what TM you want and what you gonna do with it!
You can pick a TM from any generation of Pokemon. Find the complete list (here). Write your TM and evil deed in the comments below!