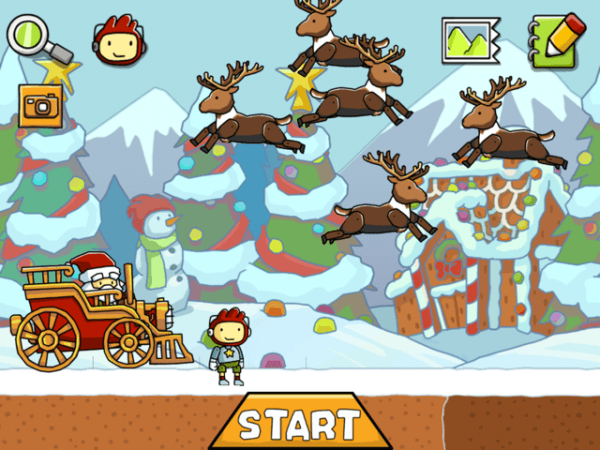 Are you getting a coal in your stocking? You've been a naughty, naughty gamer haven't you? It's alright. Scribblenauts Remix is giving you a chance to show the world why you've earned that piece of coal in your stocking with the Naughty and Nice Christmas Update.
The update adds ten extra levels on World 10 for World Pass owners, a free winter playground with holiday themed objects, and an in app purchase of Goodies and Baddies avatar pack. Players will have the chance to dress up as naughty or nice alter egos such as the brave hero or the evil villain. Additionally a "Gift the App" button as been added to the game for those who want to spread the joy of Scribblenauts Remix to their friends and families.
Check out Scribblenauts Remix on the iTunes App Store for $0.99 here.