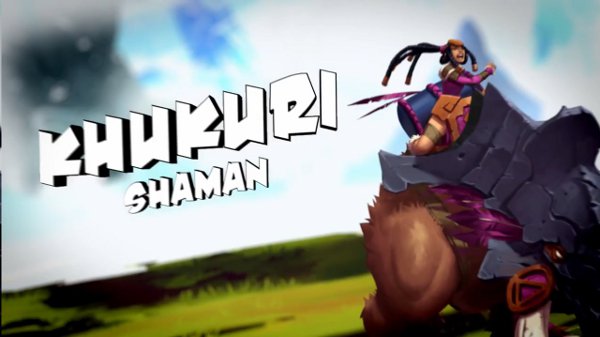 Another month and another character has been revealed for the upcoming side-scrolling brawler Sacred Citadel from publisher Deep Silver and developer SouthEnd Interactive.  The second of four character classes, the Khukuri Shaman who like most shamans focuses on buffs as well as being the healing class for the game.  This would of course make her the most useful to have on hand then during cooperative play.
In the world of Sacred Citadel the Khukuri race live in the Aeshema Mountains and have ventured down to combat the evil in the lands below in hopes of again hearing from their gods that have recently stopped speaking to them.  Working alongside the Safiri Warrior, hopefully they can defeat the evil and save the lands.  To see the Khukuri Shaman in action players can check out the trailer embedded below.
Sacred Citadel is coming to XBLA, PSN, and PC in 2013 and will feature multiplayer for up to three player simultaneously amongst the different classes.