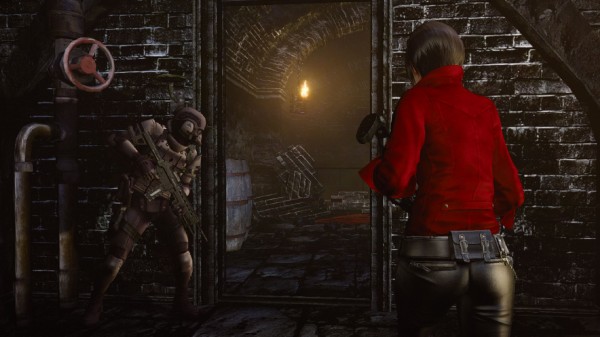 The first DLC coming to Resident Evil 6 will be doing so to Xbox 360 on December 19th, 2012 in Australia and New Zealand, but will be coming to PlayStation 3 at a later date.  These DLC are three different modes of multiplayer called Predators, Onslaught, and Survivors each with their own unique game style.  Players can pick and choose to download the modes for 320 MS Points each or get a pack of all three for the discount price of 720 MS Points.
"Predators" uses asymmetric gameplay to pit one player as the B.O.W. from the Jake Muller campaign to try and take out the other players, ranging from 1 to 5 human characters, while the humans only need to kill the B.O.W. or survive.  "Onslaught" instead only pits 2 players against each other as they each clear out enemies to try and outlive the other, but as an added incentive for playing well combos will send more enemies to the opponents side to make it tougher on them. "Survivors" takes 2 to 6 players and has them fighting enemies with the twist of players that die switching sides to fighting the other humans, but they can return back to humanity though only by killing another human to take their place and going on until only one human or team remains.
In addition to these DLC modes, the title update will be coming out the day before on December 18th, 2012 to improve the camera, add a coop partner for the Ada Wong campaign, and the new difficulty No Hope.  Be sure to check out the DLC for Resident Evil 6 when they come out for the Xbox 360 on December 19th, or when it comes out for PlayStation 3.