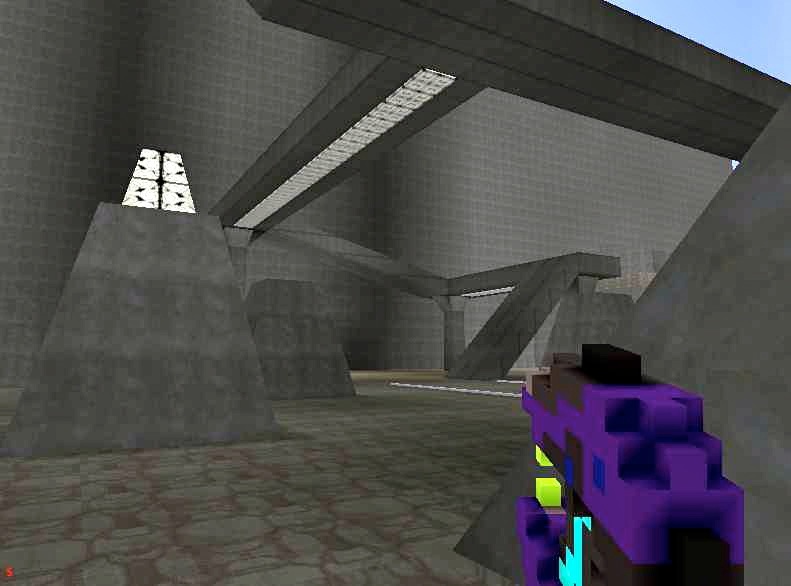 Dreamwagon Games, a two man indie developer, is preparing an impressive sounding feat with its FPS title Haxel.  Having a futuristic space setting lets the developers really use their imaginations when coming up with weapons and maps, and Haxel does not disappoint with an arsenal of weapons including guns, explosives, as well as the need for traps and precise marksmanship.  The game features fully destructible maps that are incredibly modifiable to allow for replay value that is rarely seen in the FPS market.  That's not to say that maps alone make a great game, as Haxel boasts a plethora of game modes which include the requisite Deathmatch, Team Deathmatch, and Capture the Flag modes.  The game also features online cooperative map building and the aforementioned online game modes to keep players coming back for more.  Another feature that gamers should keep an eye out for the the included map editor.
The map editor in the game is meant to give the player nigh infinite customization through a next generation voxel editor, capable of endless shapes and other options.  Incredible complex structures and ideas can be constructed with the included map editor, including insane 3d structures and with a large variety of skins and textures available.
Announcement for a release date can be expected sometime in early 2013 as a PC only title. More info on Haxel can be found on the official website here.