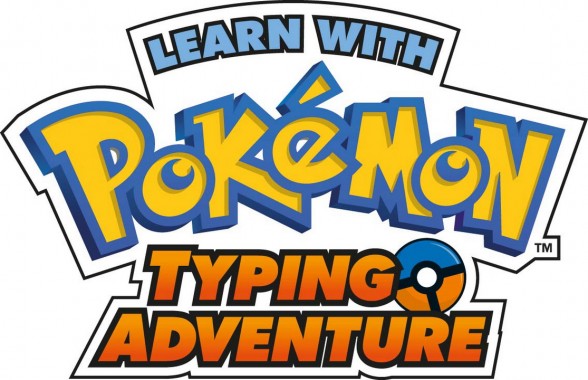 Do you want to type them all? Well if looking for a fun yet challenging way to practise your typing skills then the wait is almost over. Pokémon: Typing Adventure for Nintendo DS will be making its way to Australia and New Zealand on 10th January 2013 bundled with the Nintendo Wireless Keyboard. You can research over 400 Pokémon – including Legendary Pokémon – in this unique, typing-based game.
Taking on the role of the latest Elite Typists' Club your typing skills will be put the test as you try to type the names of Pokémon you come across on your journey to help Professor Quentin Werty (QWERTY) and assist his Paige Down with their research!  There are quite a lot of keyboard puns to be had in the great looking take on Pokémon.
The fun can certainly be had for beginners and also typing pro's, as with all typing games you'll start off slow but then once your skills advance it will get harder and harder! This is certainly a great way to learn how to type and have fun along the way by unlocking up to 60 different challengers and collecting up to 180 medals but most of all finding all those rare Pokémon that are waiting to be typed up!
Learn With Pokémon: Typing Adventure comes with a special Nintendo Wireless Keyboard that can be used to position your Nintendo DS, Nintendo DSi, Nintendo DSi XL, Nintendo 3DS or Nintendo 3DS XL system as your hands use the keyboard. Check out the images below for more details.