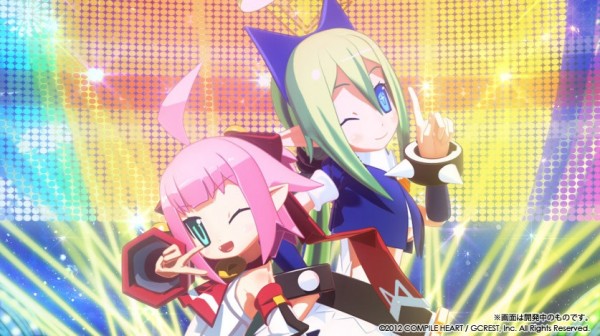 Remember that announcement that Compile Heart as going to make today? Well it was a brief trailer teasing a game that would be revealed on Thursday, but don't worry, Dengeki PlayStation details have already been leaked. As such it has been revealed that they are making a sequel for the Mugen Souls title under a new name called Mugen Souls Z.
Apparently players play as a new character called Shirma that uses a coffin for a weapon, is voiced by Sachika Misawa, the voice of Kuroyukihime in Accel World, and she has two followers named Ace and Nao, who are voiced by Yuki Matsuoka and the popular Rie Kugimiya respectively.
The details list that there will be twelve worlds to conquer as Shirma and the combat system has been revised slightly to add in more co-op attacks as well as something called "Chou-Chou Energy." Currently Mugen Souls Z is set for a PlayStation 3 release in Spring 2013 in Japan and anyone who reserves the game from a Japanese retailer would receive a Nepgear Veil avatar as a pre-order bonus.