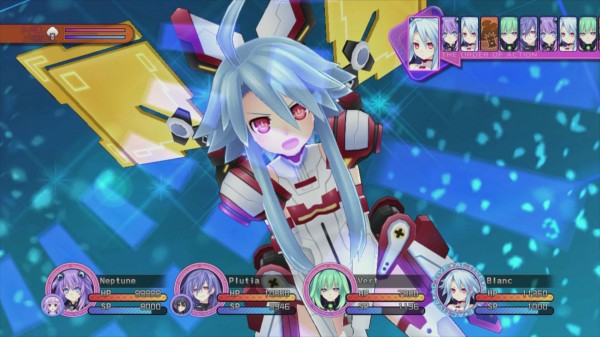 We've battled against Arfoire with the CPUs and even the CPU candidates over the past two Hyperdimension Neptunia games and ever since their last victory over the evil organization, the CPUs have had an easier time of things, however that is all changes when Neptune is sucked into another dimension where Gamindustri is only in the 1980s.
During this time period a new enemies has arisen called the "Seven Sages" which want to set the world free from CPU rule and a new CPU has appeared by the name of Plutia. Today NIS America revealed when fans can expect to see Hyperdimension Neptunia Victory in stores, or at least what month they can expect to at the very least.
We now know that Hyperdimension Neptunia Victory is set to be released sometime in March 2013 exclusively on the PlayStation 3 and alongside this release date announcement the company also revealed a number of new English screenshots as well as a trailer, both of which can be seen below.