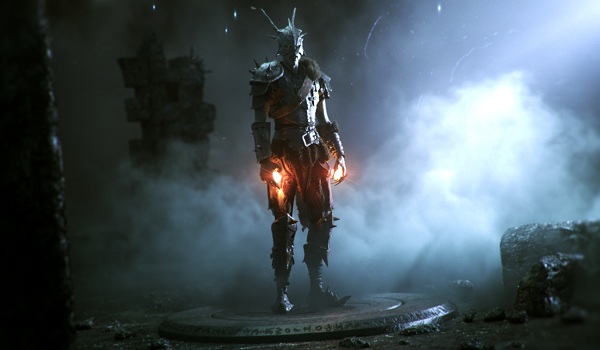 Well the long wait is finally over. Ready your swords, bows and axes because Guardians of Middle-Earth has just hit consoles. A top-down arena game by Monolith Productions, Guardians of Middle-Earth pits two teams of five players against one another in epic real-time combat. Players may choose from over 20 different heroes from the well known universe, including but not limited to, Gollum, Sauron, Gandalf, Legolas and Gimli. A tie-in to the upcoming movie, The Hobbit: An Unexpected Journey, some may even notice exclusive playable characters from the film.
"Guardians of Middle-earth provides an avenue for fans to experience memorable Middle-earth characters firsthand, including many from The Hobbit: An Unexpected Journey film," said Samantha Ryan, Senior Vice President, Production and Development, Warner Bros. Interactive Entertainment. "The game has all of the depth and rich competitive strategy of traditional MOBA games and provides a great entry point for new MOBA players on consoles, since it is set in the familiar fantasy world of Middle-earth"
Through extensive use of skill, strength and jolly cooperation, gamers can ultimately seize sweet victory for their team. With no restrictions on what character/class can join which team, expect to see heroes and villains from The Lord of The Rings and The Hobbit Trilogy mingling for the first time in search of a common goal. Victory! Guardians of Middle-Earth is out now for both the Playstation 3 (retail and digital format) and the Xbox 360 (digital only).
Enter the Battleground!