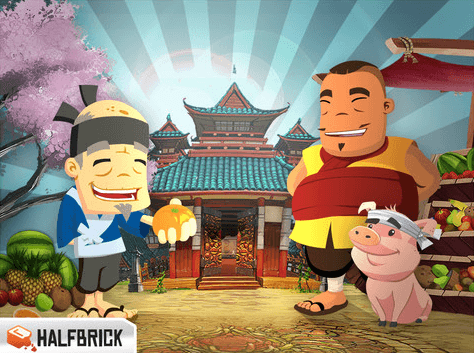 Today Halfbrick have announced that for the first time ever Fruit Ninja will be free on the App Store. The sale is occurring during the approximate 24 hour period from 6:00am GMT on Monday December 17th, to 6:00am GMT on Tuesday December 18th. If that isn't enough Halfbrick have also announced that every other Halfbrick game will also be on sale for free during the same period, including previous hit games Monster Dash and Age of Zombies. This amazing sale is available to everyone around the world so don't miss out on your opportunity to download and enjoy all of Halfbrick's games including the HD versions designed for iPad.
Phil Larsen from Halfbrick had this to say today :
"This is by far the biggest sale we've ever had," said Phil Larsen, Chief Marketing Officer at Halfbrick. "Over the past three years we've given everything we have to make our games the best, and were rewarded a million times over with love and support from our fans. Now it's time to give something back, kick some ass and start 2013 with more momentum than ever. Have a blast playing Halfbrick's finest!"
Entire catalogue of Halfbrick games on sale can be seen on iTunes, click here to download them all!
For individual titles, check out the links below:
Fruit Ninja
Fruit Ninja HD 
Fruit Ninja: Puss in Boots
Fruit Ninja: Puss in Boots HD
Monster Dash
Age of Zombies
Age of Zombies: Anniversary
Blast Off
Jetpack Joyride
So strap on your Jetpack and jet on over and pick up these great games before it's too late!