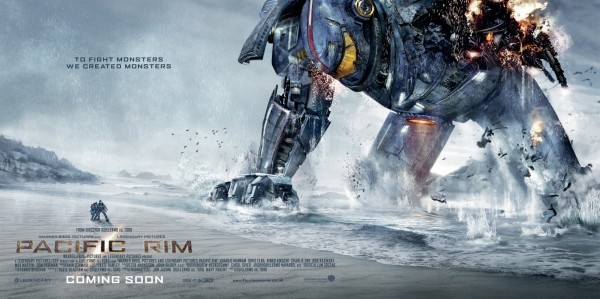 The first trailer for Guillermo Del Toro's epic monster battle film, Pacific Rim, has been released!
The film will come out in July of 2013, and will be available to watch on IMAX and in Real 3D. It stars the increasingly busy Idris Elba, Charlie Hunnam, Charlie Day, Rinko Kikuchi, Diego Klattenhoff and, wait for it…Ron Perlman! (He's pretty much a legend in geek circles)
As if you needed any more selling points for a film featuring building height robots battling other-dimension monsters, arisen from our deepest oceans, the trailer also reveals a familiar voice for us gamers; GLaDOS! That's right, this is a triumph for the industry! Some may argue her place in the film, but I say it's awesome. Do you think there's a promotional cross-over planned?
Check out the trailer directly below and let us know your thoughts! This is going to be a mega-blockbuster next year! Oh, and I think it's safe to say that there will be no cake in this movie.