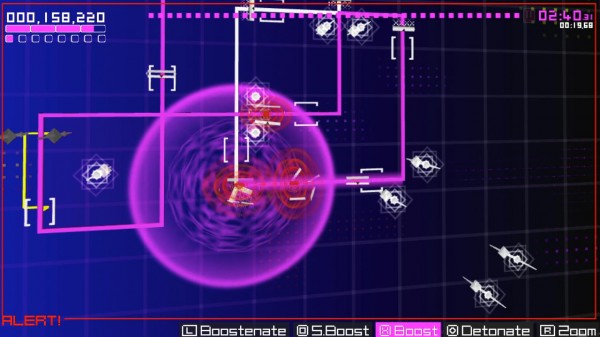 The Australian contribution to the Playstation Vita game library continues this week as independent game studio Nnooo will be releasing escapVektor. escapeVektor will be released on the European, Australian and New Zealand Playstation Stores on December 19, which is this Wednesday, at the prices of €9.99/AUD$15.95/NZD$18.90. The series was initially a four chapter series before Nnooo decided to develop the game as one entity.
Here is a small description provided by Nnooo on the game:
escapeVektor is a retro styled arcade game in which the player controls Vektor, an entity trapped inside the player's CPU. The player has to help Vektor escape the CPU which has been holding him captive. In making his escape, Vektor must get through obstacles and avoid enemies, each with different hunting patterns and intelligence. As the player completes the various levels in the game, escape becomes more difficult. New abilities unlock to help the player outwit and destroy the CPU's army. As the player continues through the game, old code and memories are unlocked which reveal more about Vektor's past.
Nic Watt, Creative Director at Nnooo, talks about the features of the game:
"There are 150 levels in escapeVektor, spread across 27 different worlds. We've also included additional enemies and obstacles, 3 types of online leaderboard and a new Wildcard system. We're really happy with how this "complete edition" version of the game has turned out.

"The game uses the unique features of each handheld device. On the PS Vita we use the gyroscope and the touchscreen to adjust the camera angle and move Vektor around in the overworld maps, and we're also making use of Near functionality to drop additional Wildcards that players can pick up and use."
Check out some screenshots of the game as well as the trailer below.