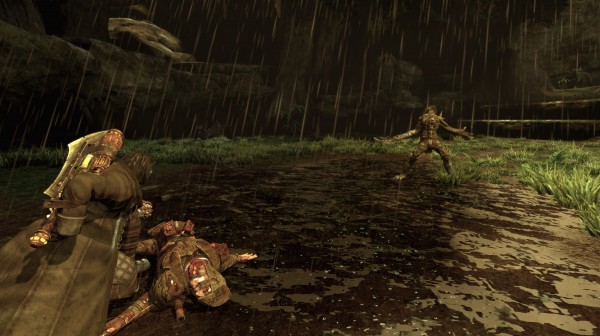 Steampunk fans will have a reason to be excited about 2013 with the announcement of "Edge of Twilight" from JDJC and Fuzzyeyes Limited.  Coming for Xbox 360 and Playstation 3 in the coming summer, the developers have a mighty task ahead as they promise a multi-platform, multi-genre series taking place in the same world.
The game is a product of a joint venture between JDJC & Fuzzyeyes Entertainment Limited which took over on the project in 2011.  Thought to have been dead, "Edge of Twilight" is getting remarkably positive support from fans of the resurrected title.  This support has not gone unnoticed as the they are releasing "Edge of Twilight- Horizons" for free in the Apple App Store.  Players of "Horizons" will get exclusive access screenshots, trailers, and news about the upcoming console versions.
This series will not retain a set genre but change game by game focusing more on developing the settings and the characters, fleshing out the story and making it flow through each title, making for a very unique experience.  The first game is set to come out late 2012 and bears the series name, simply titled "Edge of Twilight".  The games world has night and day as seperate realms, and the first game focuses on the story of protagonist Lex who possesses the ability to bridge these realms together.  The game will be a action/adventure style title and focus more on the story while having puzzle aspects as well.  More information can be found at the games official web site at www.edge-of-twilight.com.