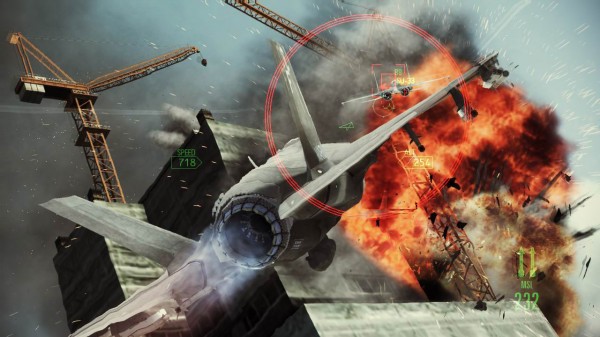 Originally scheduled for a December 18, 2012 launch on Xbox Live, Ace Combat Assault Horizon has now officially been postponed until sometime in January 2013.
In the meantime, Playstation 3 gamers are able to purchase the Ace Combat Assault Horizon + DLC Pack from the Playstation Store now. This pack includes the original PS3 game along with both the Tokyo and Honolulu maps, as well as six additional aircraft.
The game is currently on track for a Q1 launch on Steam in early 2013. Along with up-ressed graphics, Ace Combat Assault Horizon: Enhanced Edition will also include many of the DLC items released on the console versions of the game. Players will have immediate access to seven additional aircraft and numerous aircraft skins as well as skills and maps. The multiplayer portion of the game will feature support through Games for Windows.