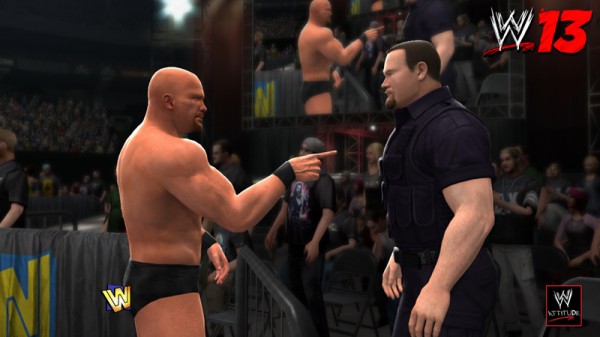 The date has come and WWE '13 has finally arrived to retail stores in Australia, just a little behind the North American release on October 30th.  Now Australian players can see what the game has to offer in terms of gameplay and story, such as the "Attitude Era" single-player mode new to the series this game.
Built in the Predator Technology 2.0 engine, players can choose from the largest roster ever put together for a WWE game, with the likes of Stone Cold Steve Austin, Undertaker, John Cena, Mankind, and Rey Mysterio to name a few.  But, players don't have to limit themselves to the real stars, as the Creation Suite lets players design lots for themselves from Superstars, to arenas, finishing moves, and highlights.
Players in North America and Australia can get to their retailer of choice and buy WWE '13 today, those in the UK have to wait until November 2nd.