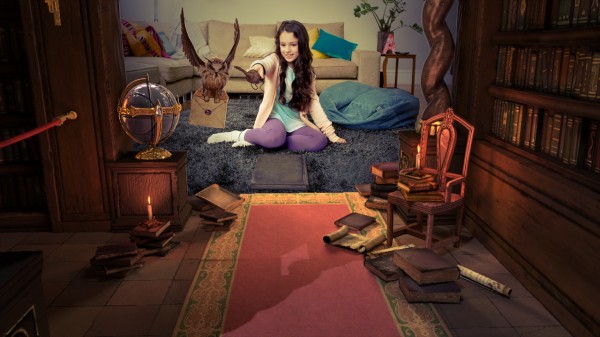 Wonderbook, Sony Computer Entertainment's new AR peripheral for the Playstation Move, has finally arrived in Australia. Alongside the release of the physical peripheral, the first title in the Wonderbook range, Book of Spells, is also available. Book of Spells brings exclusive new and original writing from J.K. Rowling, the author of the Harry Potter series, as players learn familiar spells from the world of Harry Potter, such as Incendio, Wingardium Leviosa and Expelliarmus.
J.K Rowling had this to say about working with Book of Spells:
"Wonderbook: Book of Spells is the closest a Muggle can come to a real spellbook. I've loved working with Sony's creative team to bring my spells, and some of the history behind them, to life. This is an extraordinary device that offers a reading experience like no other."
Book of Spells is not the only title that will be compatible with Wonderbook. The BBC hit Walking with Dinosaurs will also be coming to Wonderbook, as well as content from Disney. Moonbot Studios, who have won awards for their animated content, will bring Diggs Nightcrawler to Wonderbook, bringing the film noir genre with it.