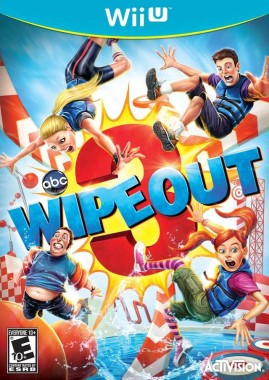 Get ready to 'wipe out' with Activision's WipeOut 3 for the Wii U. WipeOut 3 is now available for the Wii U and features over 200 super wacky and occasionally fun obstacles courses to take on.
The game is of course based on the popular game show WipeOut in which contestants must attempt to make it through some wacky obstacle courses but mostly just fall off big red balls and get punched in their balls by a wall of fists which then become red.
The Wii U Gamepad will be a pivotal part of the game which will allow the player using the Gamepad to essentially try to cause the other players to mess up their obstacle course run otherwise known as trolling.
What do you think of WipeOut 3 coming out on the Wii U? Will you be checking out this game? Let us know in the comments section below.