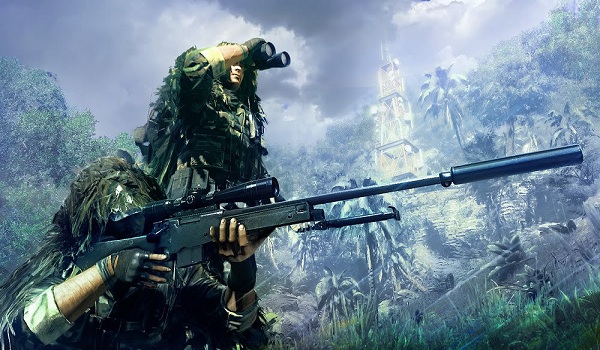 The original Sniper: Ghost Warrior was met with pretty cold reviews upon its release and let's be pretty honest, it mostly deserved them. Featuring a plethora of glitches, terrible AI, poor shooting mechanics and enemies that could spot you hiding in a bush from a hundred metres away; most would agree that the game didn't really deliver on its promise of a true sniper experience.
However, City Interactive means to take all those complaints to heart in their sequel, Sniper: Ghost Warrior 2 which runs on the new buttery smooth CryEngine 3 (also being used for Crysis 3 if you want to compare). They recently released a Gameplay Teaser to show off how they've spent their development time so far and to be fair, it is looking pretty cool.
The graphics have been completely overhauled for the new engine and some improved stealth mechanics look set to hopefully bring the game back on track with what City Interactive hoped to achieve with the original. Although there is an excessive amount of loud breathing going on whenever the player zooms in and a somewhat questionable scene where we see a companion butcher a guard for their own "butchering" (I'm really hoping your character doesn't agree with it in the game); for the most part the game seems promising.
Sniper: Ghost Warrior 2 is set for release on January 15th in North America and January 18th in Europe, appearing on the PC, Playstation 3, Xbox 360, PS Vita and Nintendo Wii U.