Enough said!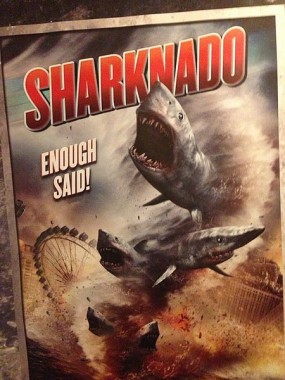 Sharknado is a film about you guessed it – a tornado filed with sharks! From The Asylum, makers of Sharktopus and Dinoshark, the film is set to be released next year and this B- film is sure to blow us away! As you can see by the teaser art displayed, it's looking pretty bad ass. The synopsis of the film goes as follows:
When a freak hurricane swamps Los Angeles, thousands of sharks terrorize the waterlogged populace. And when the high-speed winds form tornadoes in the desert, nature's deadliest killer rules water, land, and air. 
Sharknado will be flying onto DVD and the Syfy channel in 2013.