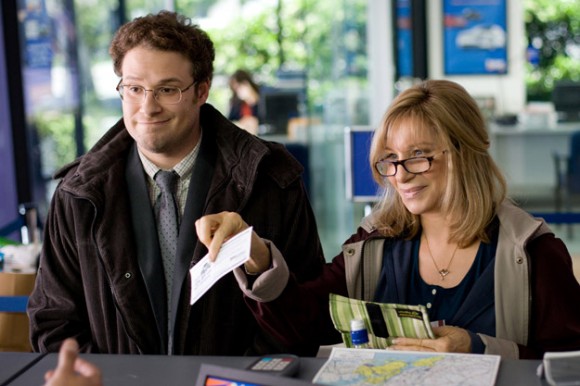 Paramount Pictures AU have released a 90 second, official Australian trailer for their upcoming comedy film, The Guilt Trip.
The Guilt Trip will be released here in Australia on January 24th, 2013, and stars Barbra Streisand and Seth Rogen as Mother and Son. Rogen's character, Andy Brewster, invites him Mother on a road trip after coming to the conclusion that she is lonely and might benefit from this adventure as he goes cross-country, selling his newest invention. It will be the first lead role for Barbra Streisand since The Mirror Has Two Faces in 1996!
We previously posted the full length official Australian trailer, which you can see here. Now, to view the new 90 second trailer, watch the video below! And remember, to stay up to date on future The Guilt Trip news, be sure to visit and like Paramount Pictures AU's Facebook page.