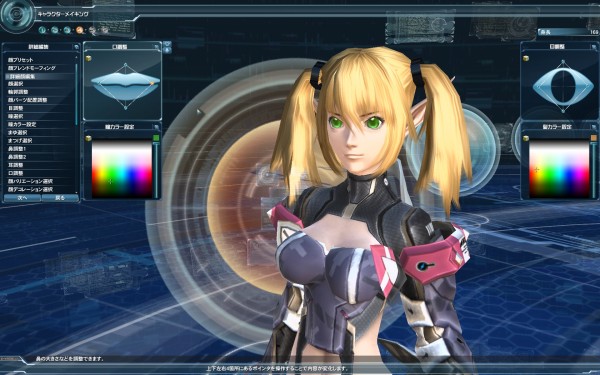 Today Sega of Japan announced the release date for the PlayStation Vita version of Phantasy Star Online 2 as well as how much players will have to pay to pick it up. Actually, if a Vita owner chooses, they won't have to pay a thing as Sega is releasing Phantasy Star Online 2 on the Vita for free just like the PC version of the game.
However the company is also planning on releasing a Phantasy Star Online 2 Special Package to retail stores which will cost 5229 yen (roughly $64) and in this package a number of bonuses will be given to the buyer. The bundle includes eight special costumes, two for each of the playable races, a Clad Cannon, Clad 6 and Wing Spada weapon, a Mag evolution device, a premium set for 30 days, a fun 100 ticket, a few decorative Little Wing stickers and a soundtrack containing songs from Phantasy Star Portable 1 and 2.
Currently Sega is planning on releasing the Vita version to stores in Japan on February 28 next year. As for an English version of Phantasy Star Online 2, the PC release is expected to occur in January however the company has said little about this Vita version of the game making its way overseas.