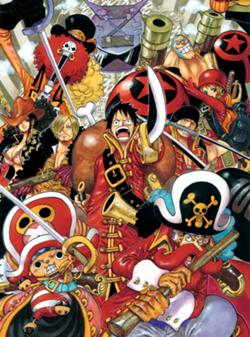 A new trailer for the upcoming One Piece movie, One Piece Film Z has made it's way online and along with it is the first chance to hear one of two Avril Lavigne tracks that will be featured in the film.
The trailer shows off a variety of scenes from the film and prominently features the Avril Lavigne cover of Joan Jett's 'Bad Reputation'. Lavigne will also contribute a cover of Nickelback's 'How You Remind Me' which rumoured to be featured during the film's climactic battle.
Be sure to check out the trailer below and let us know what you think in the comments section.