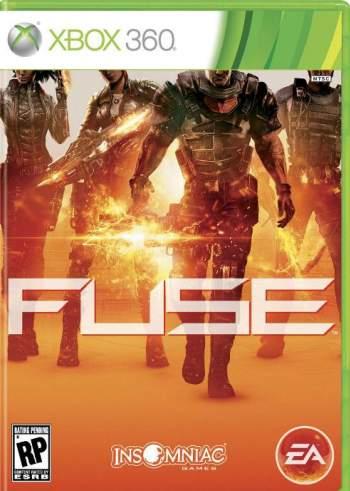 At this moment, not a lot is known about EA's FUSE, an upcoming 4 player co-op story-driven action game that is due out in March. Today, that has changed a tad as a new boxart has come forward, along with more details of what Insomniac's new IP will have in store for players.
Check out the new information for yourselves:
The game follows the worldwide journey of four elite agents who battle a rogue paramilitary organization to prevent a global arms race from spiraling out of control. Even solo players can experience the unique attributes of all four agents by switching between them at will during combat via the game's LEAP feature. The agents are equipped with unique skills and weapons not only integral for survival, but that also allows for unexpected and extraordinary results. Experimental Fuse weapons are powered by a volatile alien substance that gives players unique capabilities that expand their strategic options in and out of combat.
Through lethal teamwork, players can complete objectives and kills to earn Fuse points for powerful upgrades. Players can experience Fuse online or offline and level up along unique character paths, allowing players to unlock more powerful Fuse-driven abilities as the game progresses. In addition, the game's progression system is unified between different modes, allowing players to continue improving their agents regardless of play style.
It sounds pretty solid so far, and a bit like Borderlands based on the co-op alone. FUSE will not launch until next year, but stay tuned as even more details are sure to come as we get closer to that Spring release date.