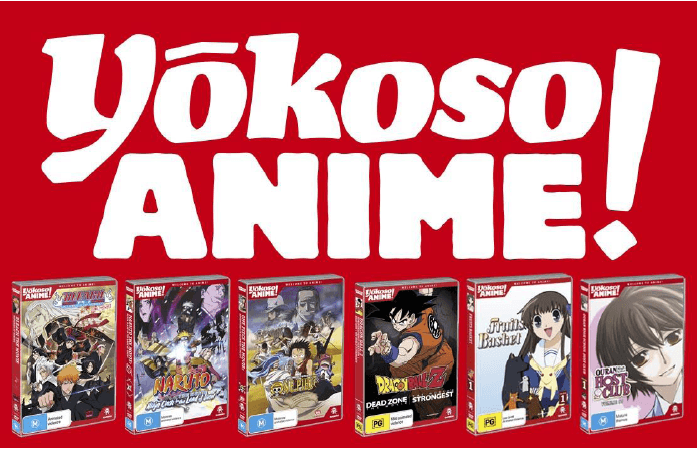 Madman have announced a new discount product line called Yokoso Anime. Yokoso means 'Welcome' in Japanese and as such the titles featured under the Yokoso Anime branding will be a great entry-point for those trying to get into anime but not sure where to begin. All Y0koso Anime titles will retail for $14.95 AUD and will be available from December 5th, 2012.
The following titles have been announced to be re-released under the Yokoso Anime brand:
Bleach Movie 1: Memories of Nobody
Dragon Ball Z: Remastered Movie Collection 1 – Dead Zone/World's Strongest
Naruto Movie 1: Ninja Clash in the Land of Snow
One Piece Movie: Adventures in Alabasta
Fruits Basket Volume 1 and 2
Ouran High School Host Club Volume 1 and 2
This is truly a great line-up of titles all with very varied styles which all in all covers a wide range of audiences. Be sure to let us know what you think of Yokoso Anime in the comments section below.