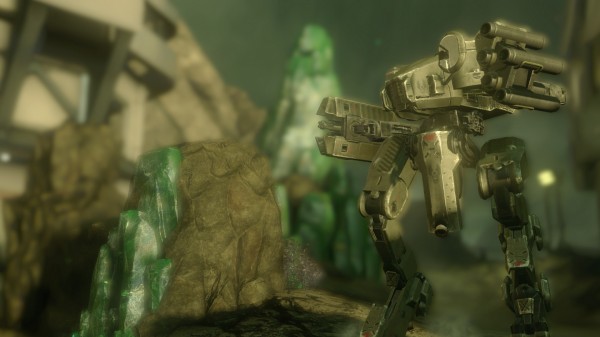 After a few attempts at the internet trying to divine the information based solely on tentative months given at the game's original release.  But, there is no more need to speculate now as Microsoft has officially stated that the first map pack will be coming to Xbox Live on December 10th, 2012.
The Crimson Map Pack comes with three maps: Wreckage, a map literally at a crash site made asymmetrically for a variety of modes form Slayer to objective; Harvest, showing off a recreation of the planet where humanity had its first contact with the covenant in the small to mid-size; and Shatter, a large map set in a crystalline mine built for vehicle or foot navigation.
Crimson will be available for 800 MS Points for those interested players that don't already have them from the Halo 4 War Games Map Pass or the Halo 4 Limited Edition.  Likewise players with the map pack will gain access to one new playlist featuring only the new three maps for a variety of 6 vs. 6 gametypes, including the brand new Extraction gametype.  Pitting players to try and extract assets from around the map, Extraction has players move in to access these assets, but must defend during the extraction process as whoever is in control of the site will get the point for the asset.
Players looking to get the Crimson Map Pack can download it from Xbox Live on December 10th, unless owning the War Games Map Pass or Limited Edition who access the maps from inside the game.  Check out the gallery below to see a few shots of the maps.