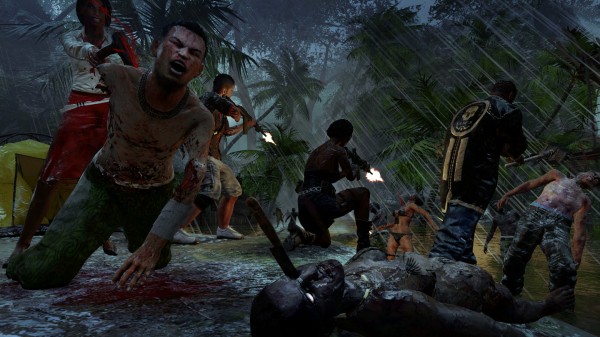 What's a good way to advertise a game with a made up rapper in it?  From the looks of the latest from Deep Silver and Techland sequel Dead Island: Riptide, it seems to be making a music video for a song by said made up rapper and having it feature a real rapper as well.  The video is for a music track that playable Dead Island character Sam B apparently recorded and filmed for right before heading to Banoi and the events of the first game.
The live action video "No Room in Hell" can be viewed embedded below and while it states "uncut" the worst it offers is language and women in swim suit attire.  What do you think of the song and video?  Does it match up to "Who Do you Voodoo" for the first game?  Let us know in the comments.
Dead Island: Riptide will release April 23rd 2013 for the Xbox 360, PS3, and PC.