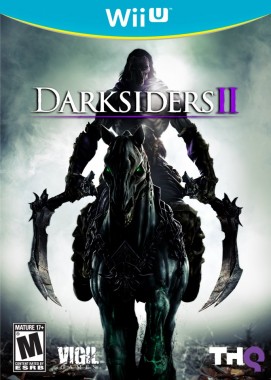 The day has come for the Wii U in the land down under, and THQ want to remind you of one of the finest launch titles you can own for the new platform. Darksiders II for the Wii U is officially out today, featuring many extras not seen in the original version, along with the full usage of the Wii U tech.
Here are a few more details:
Argul's Tomb – The game's first downloadable content pack featuring a unique area, three new dungeons and new weapons and armor to collect.
Death Rides Pack – Three new side-quests for the Darksiders II campaign.
Angel of Death & Shadow of Death packs – New legendary armor and weapon choices for the player early in the game.
Deadly Despair Pack – Upgraded horse speed boost.
Additional unique legendary weapon and armor sets for the player to use from the start of the game.
Sound good? Well, if you picked up your Wii U and are wondering what game will test Nintendo's promises of power the greatest, look no further and grab your copy of the new and improved Darksiders II today.