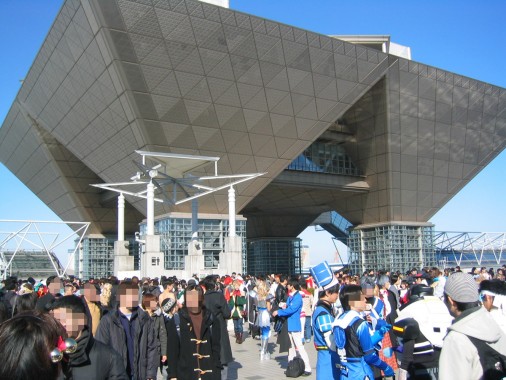 This past weekend the biggest doujinshi event in the world Comic Market, posted on their website that they had recieved a threat letter and that they have reported this to police. Whether the event will be held though is completely up in the air. Comic Market, known more commonly as Comiket have not commented upon whether or not the letter will cause the event to be cancelled. The 86th Comiket event is scheduled for December 29-31, whether or not it will go ahead is anyone guess.
For those who have been following the Kuroko's Basketball incident you may recall that threat letters had been sent to a number of Kuroko's Basketball related events and locations. Comiket has not confirmed or denied that the letter is in relation to the Kuroko's Basketball situation but one can presume that given the fact that over 900 Kuroko's Basketball doujinshi circles will be present at the event, that this is indeed a related threat letter.
We will keep you up to date on the situation as it develops. Let us know your thoughts in the comments section below.