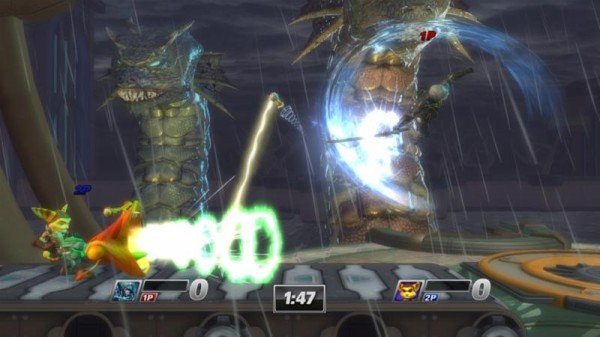 The roster of 20 characters will grow and more stages will be added as Sony revealed that Playstation All-Stars Battle Royale will include downloadable content after its release. The cross universe brawler will expand in content in the form of both extra characters and stages, which will be post release DLC. In a statement posted on IGN, a Sony representative told them:
Yes, we will be adding additional gameplay content to PlayStation All-Stars through post-launch DLC, including new characters and environments.
Sony did not divulge into what this DLC will be, but there is already speculation on what characters and possible stages will be developed as post-launch DLC.  Playstation All-Stars Battle Royale will be launched on November 20 in North America, November 21 in Europe and PAL territories (excluding the UK, Ireland, Australia and New Zealand), November 22 in Australia and New Zealand and November 23 in the UK and Ireland. Recently, Sony released the opening cinematic as well as some new info on the game. You can check that out right here.