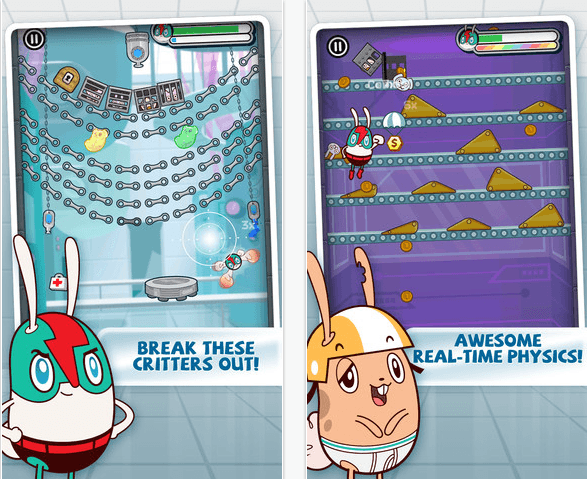 Atari has announced Super Bunny Breakout, a new breakout game from Atari and Zynga for iPhone, iPad & iPod touch.
Free the bunnies and their critter friends enslaved at E.A.T. (Evil Animal Testing) Labs. Break them out in crazy but certainly fun mini-game challenges that combine classic Atari Breakout-style gameplay with physics-based puzzlers. Gather your team of genetically-altered Super Critters, nurture them and band together to destroy E.A.T., so all the poor lab animals can return to nature where they belong.
KEY FEATURES
• 40+ levels of laboratory breakout madness!
• Awesome, real-time physics and 5 handsome characters total to unlock!
• Unleash powerful special attacks for each Super Critter!
• Tons of cool power-ups: Time Warp, Anti-Gravity and more!
• Decorate your tree house with snazzy furniture and make it feel like home!
• View, feed and play with each Super Critter!
• Game Center integration.
Get Super Bunny Breakout in the App Store Today! FOR FREE!!
Want to know more? Here are the details: