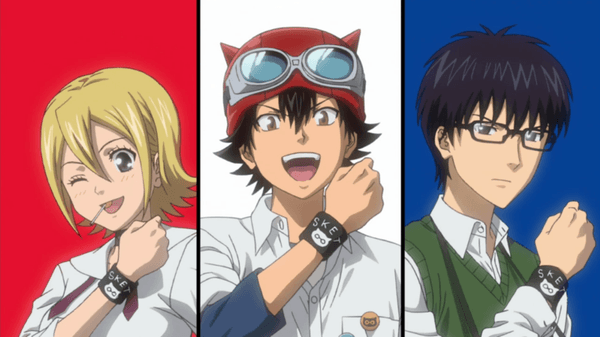 The official SKET Dance website has announced that next year in the Spring 2013 anime season, there will be a SKET Dance original video animation episode bundled with the release of a  new volume of the manga.
The announcement itself came from the " SKET Dance Premium Event: Kaimei High School Festival After-Party" event which was held last Monday. The event was to celebrate the anime series untimely conclusion which of course occurred because Gintama was returning to the time-slot that SKET Dance took from it.
No more details of the SKET Dance OVA episode have been revealed at this time but it is said that more information will be revealed in coming issues of Weekly Shonen Jump.
What do you think of SKET Dance getting an OVA episode next year? Let us know in the comments section below.