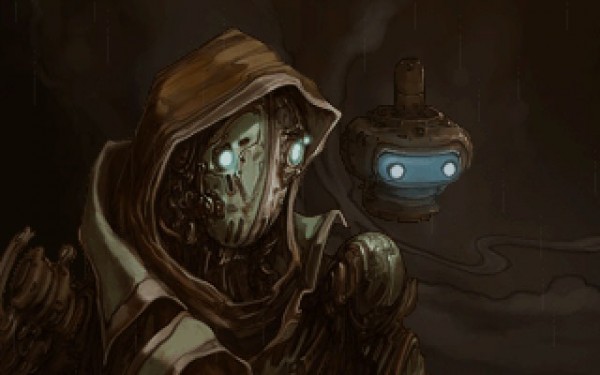 Wadjet Eye games are purveyors of rather excellent adventure games – see Resonance and The Blackwell Deception for evidence of that. Their latest title – created primarily by Wormwood Studios but with some aid from Wadjet Eye – is Primordia. As you can see from the screenshot above the game has a wonderfully bleak steampunk style, with hand drawn art coming to life in the trailer embedded below.
The plot centres around the robot Horatio, who lives in a world that has long since forgotten the presence of humans. When his precious power source is stolen the usually solitary Horatio must venture out into the wider world and face the myriad perils that await him. The gameplay aims to provide a traditional point and click challenge whilst keeping to an efficient control scheme and player friendly set up.
Primordia is on track for a release in December this year – stay tuned for more updates as they come.