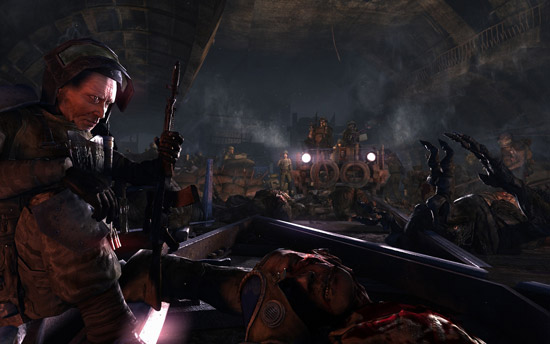 Prepare yourself for the sequel with the game that started it all. Metro 2033, THQ's doomsday shooter, is half price for a limited time on the Xbox Live Marketplace.
Starting today and running until Monday 22nd October, Metro 2033 is available at a 50% reduction, sitting pretty at $9.99 / £5.49 / €7.49. Set in the shattered subway of a post-apocalyptic Moscow, Metro 2033 is a story of intense underground survival in which the fate of mankind rests in the player's hands.
For anyone that didn't play it first time round, a better opportunity for updating yourself in time for Metro: Last Light is unlikely to present itself before it releases early 2013.