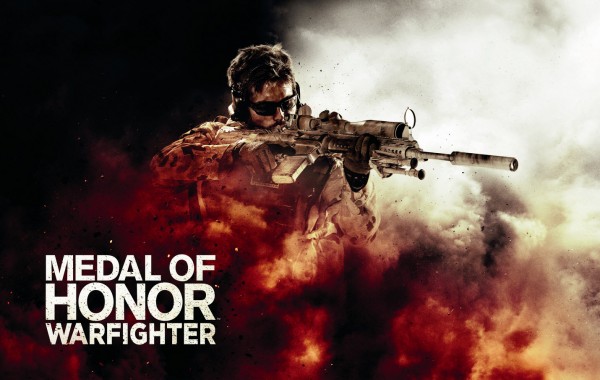 Us here at Capsule Computers were very fortunate to get a one on one interview with the Creative Director for Multiplayer on Medal of Honor Warfighter, Kristoffer "Hoffe" Bergqvist. In our transcribed interview below, we take a look at what's to come in the upcoming Medal of Honor: Warfighter video game on the side of the Multiplayer.
Be sure to read the interview below.
Could you introduce yourself for everyone at home?
I'm Kristoffer Bergqvist  the creative director for multiplayer at Danger Close Games.
So you've been working on MoH Warfighter, which is the 12th in the series?
Or the 14th Depending on how you count. There have been a lot of Medal of Honor games. What's great about this is that we've developed the Multiplayer in house. We haven't done that for a while, it's always been outsourced.
It's been a lot of fun working with the team, some guys have been working here for years, some of the team have been working on the series for 15 years, since Spielberg.
So with MoH WF, you've tried to differentiate yourself from other shooters, most predominantly Battlefield 3. What's the deal with comparing this to another EA product rather than a competitor?
We've been working on this since day 1. I'm Ex-Battlefield, I've been there for many years since before I came over to Danger Close. So Battlefield has always been about the Sledgehammer, the big wars the frontline, the attacks, the tanks, etc.
And we're the scout one, we're the T1 guys fighting boots to the ground, arm to arm kind of close-quarter kind of combat. It's always been our objective since day one to redefine the Medal of Honor multiplayer and I'm really happy how that's turned out.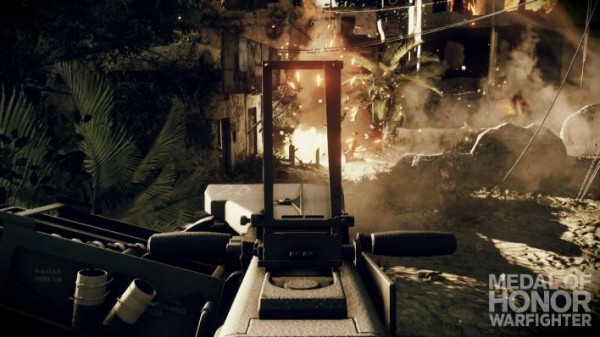 What was the inspiration of the multiplayer aspect of the game?
The single player medal of honor has always been about telling the soldiers story and working with the guys and we felt the multiplayer has to come from there as well. So we sat down and talked for hours and hours with all the special operators we worked with and features started coming out of that. So for instance, they talked very highly about all the other special international operators that they've met and deployed. We're an international development team, so we're like yeah hats really cool, we want that. So that's how we ended up with this global tier 1, with 12 units from around the world, so we have the American ones, the polish GWL, the Swedish SMG and of course the Australian SAS arm.
So we've talked with these guys and we've built the multiplayer around that. Our fireteam feature, which is a bit like co-op, with you and a friend. Also coming from working with the operators, we took them to the mo-cap center and they showed us a door breach and room entry. And just seeing how well they worked together how they always knew where the other guy was, that's what we want to see in game and that's how we ended up with the fireteam feature.
So how does the Fireteam aspects come across in the multiplayer?
So basically, it's you and a friend, you can always see your friend, like where he is, you can also see through the environment whether he's low on health, low on ammo and you share information about enemies. The big thing that will change the gameplay elements is that you can spawn on your team mate if he's safe. So one of the things to do is to take as much ground as possible and then when one of you dies, he can go hide, stay safe and you can spawn immediately. Also when he dies, and you see who killed him and you have a more aggressive friend, if he kills the guy who killed you, you can come back immediately.
Which was more fun to develop? Battlefield or Medal of Honor?
I dunno, Battlefield 2 was my first one. And after two years, it was awesome. But then moving into this studio and working with such a legacy it has been great.
And that brings us to the end of our interview, thanks for your time.
No, thank you.