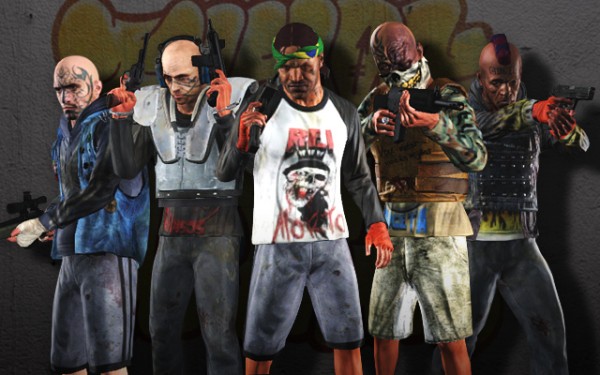 Max Payne 3 Hostage Negotiation DLC is going to feature a bunch of new weapons and achievements for players to enjoy and unlock throughout the course of their play. There is also a new faction coming into play with this game that'll make for an interesting experience.
These new weapons are the IA2 Assault Rifle and the M24 Sniper Rifle and they each come with their own attachments. There is also a new faction called the Filhos De Ogum which are fully customisable. They are also fully recognisable due to their unique tattoos, accessories and mismatched shoes.
There are also some new loadout items, these are listed below –
NEW LOADOUT ITEMS

The Hostage Negotiation Pack features three new Items that will provide your arsenal and custom Loadouts with even more flexibility and unpredictability for each match.

Heavy Helmet

The newest in cranial protection lowers all damage taken to the head by 75%

Bomb Suit

This snazzy outfit protects you against ballistic and explosive damage without over taxing your mobility

Intimidation Mask

This piece of headwear will shake-up your enemies increasing the time it takes them to reload
The new achievements are also listed below –
NEW ACHIEVEMENTS & TROPHIES

Four new in-game challenges that add to a list of over 40 unique accomplishments to add to your Xbox LIVE Gamerscore or PlayStation Network Trophy collection.

60 Seconds of Intimidation

Grind 60 seconds of intimidation

Early Adopter

Kill the same player in a game with both the IA2 Assault Rifle and M24 Sniper Rifle

WMD

3 simultaneous kills with level 3 Explosives Burst

Old School Moves

Perform a 720 spin while prone in the Nightclub
There are also a plethora of new grinds for players to undertake in an effort to gain excess XP. These are also listed below.
NEW GRINDS

Eleven new multiplayer Grinds for you to complete and earn bonus XP.

M24 Tools of the Trade

Kills with the M24

M24 Dead Reckoning

Enemy headshots with the M24

Explosive Nature

Explosives Burst used

Out with a Bang

Total kills with the Explosives Burst

Going Ballistic

Highly explosive ammo kills

Curiosity Kills

Explosive Booby Trap kills

Bombs Away

Explosive Grenade kills

Tanked Up

Bomb Suit kills

Tough Nut

Heavy Helmet kills

IA 2 Tools of the Trade

Kills with the IA2 Assault Rifle

IA2 Dead Reckoning

Headshots with IA2 Assault Rifle
Be sure to check out the official site for more info.