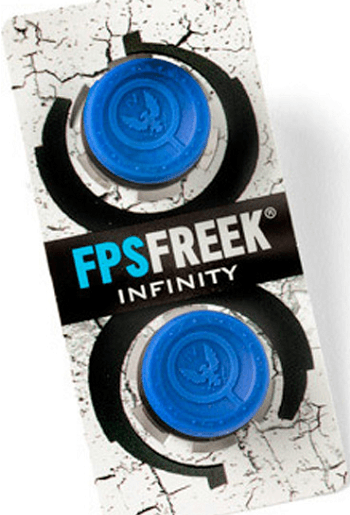 The people over at KontrolFreek have announced a new addition to their accessory family! The FPS Freek Infinity is based off of the UNSC Infinity which is the ship that houses the multi-player and plays a pivotal role in the upcoming blockbuster, Halo 4. Ashish Mistry, the president and CEO of KontrolFreek, had the foll0wing to say:
"Halo 4 is an exciting and much-anticipated AAA game title.We listened to our community of hardcore Halo enthusiasts when they asked us to create a product celebrating the launch of Halo 4. The FPS Freek Infinity is certain to enhance the experience."
The FPS Infinity pairs the extended ½-inch height provided by KontrolFreek's flagship FPS Freek line with a thumb-hugging concave surface for maximum control and performance. Adding onto the spirit of Halo 4, the FPS Freek Infinity is in celestial blue which is the first time the company has made a blue one. It is then finished off with a wonderful Halo-inspired design.
'What does the FPS Freek Inifity change?' you may ask. The FPS Infinity puts gamers in complete control of their Spartan and makes aiming and strafing much easier during intense multi-player battles. Infinity is perfect for the right or left thumbstick and is optimized for medium to long-range armaments like the Battle Rifle, DMR and Sniper Rifle.